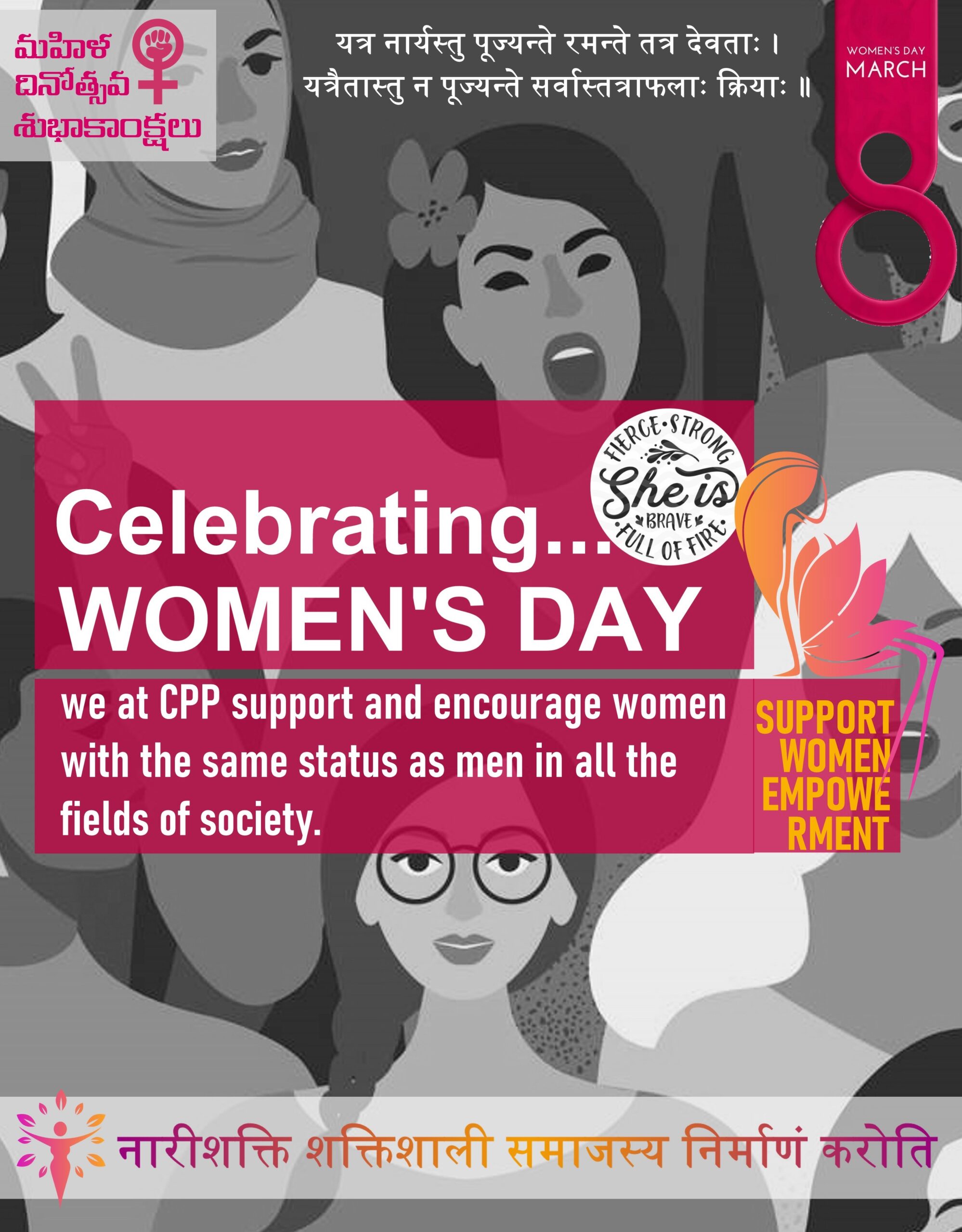 You know you support women being empowered, but what, exactly, is women's empowerment? It's something near and dear to our hearts, so we'll be happy to break it down for you. And not only that, but we're sharing a list of amazing women-led organizations you can champion, which—spoiler alert—is a great way to participate in female empowerment. Ready to learn more about being empowered, plus four amazing women in the organization that you can support? Read on for a little lesson on empowering women.
WHAT IS WOMEN'S EMPOWERMENT?
Women's empowerment can be defined as many things, but at the forefront, it's a call to action to support women of all ages, in self-actualizing and celebrating their incredible worth. We at CPP Group believe that every woman is worth it, fiercely championing self-worth and empowerment for more than 14 years. CPP women employment program—Women of Worth—honors those who go above and beyond, selflessly volunteering their time to empower others. Whether born out of adversity, tragedy, a drive to right a wrong, or standing up against atrocity, their passion for diverse and powerful causes is united in a singular vision—bring the power of knowing you are "worth it" to the world.
WHO WE ARE?
CPP Group started in 2007 in Hyderabad, India, founded by Kondaiah Chowdary P. Since day one, CPP support and encourage women's employment and empowerment and filled women employees with 80% in our group organizations.
WOMEN-LED ORGANIZATIONS TO SUPPORT
One of our favorite ways to participate in women's empowerment is to support departments and teams maintain and lead by women and women in leadership roles in general. Below, we're naming four organizations and teams to consider supporting, each one fearlessly led by past CPP Women of Worth honorees.
1. BARCODE PRINTING UNIT (S K BARCODES)
Founded by Chief of CPP 2007 Women of Worth honorees, Sravani Kondaiah, the means barcoding department is an integrated organization manufacturing barcode tags and price tags. The organization completely empowered by women's workmanship.
2. CORRUGATION BOXES PRODUCTION UNIT (HADAYA HADWIK PACKAGING)
The Corrugation Box manufacturing unit is a women entrepreneur organization founded by 2019 honoree, Varalakshmi Neelakantama Naidu. They work with more than hundreds of women, providing them with the resources and guidance they need to develop confidence and gain self-worth.
3. FOLDING (MONO) CARTONS PRODUCTION UNIT (CREATIVE PRINT AND PACK)
Folding (Mono) Cartons unit Initiative, which was founded by Kondaiah Chowdary P in 2007, is the world's first concept-oriented packaging company that serves across the globe and the organization employed by 62% women workmanship.
4.LIVE WITHOUT TEARS
Founded by the 2007 CPP Women of Worth honoree, Sravani Kondaiah, LIVE WITHOUT TEARS is a non-profit organization devoted to offering training to the below poverty line women and helping with assistance to meet basic needs and a variety of support services to offering jobs and complete their empowerment.
Next up: Want to learn about another woman in a leadership role? Meet CPP Director via mail at sravani@creativeprintandpack.com
-Bureau Chief: Kacharagadla | CPP Insights