IT'S OUR SUCCESS
We are a team CPP called CPPians, for two decades, we maintaining the CPP family with highly efficient profiles. We build a sportive culture, and this culture is deeply rooted in the unchanging essence of CPP. And we believe " We succeed when we make our customers successful. We collaborate to sharpen our insights and amplify this success. We execute with excellence always."
IT'S OUR RESPECT POLICY
 We treat every employee with respect. We nurture opportunities where employees are encouraged to learn, share, and grow. We embrace diversity of thought, culture, and employees.
---
Kondaiah Chowdary Peddagaari 
Founder and Managing Director, CPP Group
e Mail: kondaiah@creativeprintandpack.com
Sravani Kondaiah Peddagaari 
Director and CFO
e Mail: sravani@creativeprintandpack.com
Raghu Kacharagadla (Bheemesh)
GM - BO | Editor in Chief - CPP INSIGHTS
e Mail: raghu@creativeprintandpack.com
Mobile: +91 91333 95 810
Arjun Krishna Yerramshetty
GM - Technology and Productivity
e Mail: arjun@creativeprintandpack.com
Mobile: +91 91333 95 803
S N V Prasad
Marketing Manager
e Mail: prasad@creativeprintandpack.com
Mobile: +91 91333 95 811
Suresh Boda
Marketing Manager
e Mail: suresh@creativeprintandpack.com
Mobile: +91 91333 95 814
Sivanmoorthy
Marketing Executive 
e Mail: moorthy@creativeprintandpack.com
Mobile: +91 91333 95 809
Akshay Yeotikar
Marketing Associate
e Mail: marketing@creativeprintandpack.com
Mobile: +91 91333 95 815
Kalyani K
Head Finance 
e Mail: kalyani@creativeprintandpack.com 
Sujeeth Kumar 
Design and Development
e Mail: design@creativeprintandpack.com
Uma Tejaswi
Barcodes Incharge 
e Mail: creativeprintpack@gmail.com
040 - 35112211 | 9133395808
Let's Join in CPP Family and Be The BEST.
When you join us, our comprehensive onboarding programs will help you plan a smooth and successful transition. You and your superior will develop a customized onboarding plan in which you work together to identify the information, resources, and people who will be key to your success.
At Kondaiah's Creative Print and Pack Pvt Ltd (CPP), we seek individuals who are at ease with our ethos and appreciate the value of perseverance, inclusiveness, and responsibility of doing the right thing at all times. If you have the zeal to strive for global standards and excellence without losing sight of the means of being employed, CPP is the right place for you.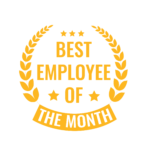 We are encouraging talents and awarding them every month. We believe presenting awards involves recognizing employees for achieving excellence in their field and being the best worker across all fields.
CPP support and encourage women's employment and empowerment and filled women employees with 80% in our group organizations.