Kondaiah's Creative Print and Pack Pvt Ltd (CPP) designed premium packaging for a wide range of industries, a brand that aims to bring science and beauty together.
We imagine, strategize and materialize transformations that matter to users and deliver the business outcome. Spread across the globe with the top of the line Design Thinkers and Doers, we create products and services of great value and impact.
We founded CPP with the purpose of bringing together two groups of people who share a love for storytelling: creative design and creative strategy. An integrated creative agency, specializing in brand development and packaging innovation for luxury, retail and lifestyle brands.
---
THE DESIGN
Our clients approach us for our modern, desirable aesthetic, applied to brand identities, packaging, environments, advertising, uniforms or atmosphere. We aim to make brands covetable through refined ideas based on a firm understanding of our clients' business objectives. All CPP campaigns are informed by deep brand strategy and insight and produced by our teams to ensure the resulting images and messages have cut-through and impact in a crowded and competitive client market.
Innovative designing solutions are a concept that drives our business. From creative concepts to meticulously produced samples and the highest quality manufacture.
We do research on innovative thought into the design stage of any product. We know that 90% of costs can be built into a product at the design stage and therefore the creative phase ensures the smooth running of any project during manufacture, resulting in savings in both time and cost.
At Creative Pro-Packaging Lab, we modernized the product development procedure to validate our innovative output through three key stags. As a result, we combine construction innovation and coreldraw design with the highest quality branding and graphics, working closely with customers.
This entire process informs our dedication to innovation in packaging and puts us at the forefront of a number of packaging industries, such as Agriculture Packaging, Garment Packaging, Electronic Packaging, FMCG Packaging, and Pharmaceutical Packaging.
Our innovative design solutions:
3D Packaging design

Concepts and graphic design

Print ready artwork

Sampling and mockups
---
BRANDING
Through detailed creative and strategic leadership, CPP helps clients realize their brand identity and marketing roadmap. An innate understanding of brand design, married with relevant expertise in market environments, current trends, and the retail industry, ensures client branding and strategy projects are consistently distinct and commercially impactful.
---
STRATEGY
Based on years of experience working with premium brands across various sectors and geographies, CPP's approach to strategy employs our uniquely informed global perspective to define, position and communicate clearly our clients' businesses and their ambitions.
---
NAMING
Finding the right name for your brand can often be more difficult than it seems. We understand that the perfect name isn't just easy to remember, it also has a relevance to the brand, is flexible to design concepts, and speaks to the consumer about who you are. Your name is everywhere: your website, your collateral, even your front door. It's crucial to think deeply about the brand and its roots and the consumer you want to reach. From hotels and restaurants to digital services and products, CPP will work to craft a name you will be proud to call your own.
---
Insight + Strategy + Design
We actively work with your company and your people to define the elements that constitute success for you. We work collaboratively to stay on course and deliver what we promise. We believe that we are unstoppable when we work together, and we know that there is no substitute for authentic collaboration and shared passion. Further, we put the power of Insight + Strategy + Design at your disposal.
---

Our thoughts are about the things that are the help to your product success as a brand, and lead on top
We launched CPP Lab. This is the first packaging design oriented lab in Indian Sub Continent.  Here we design and introduce Next Gen Packaging Solutions (Exclusively Tags, Innerwear Boxes, PET Boxes and Paper Bags)
Creative Pro-Packaging Lab is a concept based physical workshop environment where packaging solutions are developed together with our customers. We are available to make sure your product receives the best possible packaging.
We are doing research on the latest trends of safe and modern Packaging for its content as well as being pleasing to the eye. Our research based on consumer behavior, brand loyalty, and customer experiences. Our Packaging Experts Team (PET) will help to product manufacturers for expanding the market.
We are constantly exploring possible with the power of insights. And we put that knowledge to work for you.
We believe great packaging is even better when it's part of an extended brand experience. Our expertise and experience in designing and producing promotional displays that put your brand front-and-center in the retail space, is unsurpassed in the industry.
We offer award-winning creative and mixed-media capabilities so your brand makes an impact with consumers and retailers - the first time and every time. And our comprehensive knowledge and understanding of all the paper materials and manufacturing techniques give us the ability to explore both single and multi-process options in order to produce the best and most appropriate solution each time.
We want to provide you with innovative thoughts and share best examples that inspire you to introspection your packaging exigencies. At Creative Print and Pack (CPP), we bring expertise from all relevant sectors to the table, not only bettermost designers but also experts in production and choice of materials. Packaging has many tasks to fulfill. It should help sell the product, add to the experience of the product, protect it during transport and, of course, be possible to produce in a cost-efficient way.
In our lab, we have product showroom for benchmarking good packaging from around the world. Solutions from a completely different sector may spark an idea.
You can see CPP's wide range of eco-friendly materials and we can also help you with 3D visualizations to give you an idea of the end result early in the process.
We work in a realistic workshop culture with a cross-sector perspective. Together we create the best possible packaging for your exigencies.
Ability... Brand Enhancement... Convenience... Delivery... Elegance... Functionality...  CPP has the answer.
We know great packaging design is simply following some basic rules. We list some below:
Knowing your customer is key!
Who is your customer? All packaging design is geared to first understanding who you are marketing to.
 Remember, benefits are more important than features
Focus on the benefits, not the features. Customers want to know "what's in it for me?" when making their buying decision.
Develop a couple prototypes of packaging designs
If you think one design is good, perhaps another idea is better. Set two or more prototypes side-by-side to compare.
Price points are important
If the product is priced inexpensive, don't needlessly escalate costs with an over-priced packaging.
Take a look at what your competition is doing
Your packaging needs to stand out while displayed along-side competitive products on the shelf
Identify your product's unique selling proposition and find a way to communicate that message in your packaging.
Remember, brand consistency is important
If you have multiple products, maintain a consistent brand image in the packaging so all your products create similar visual affect.
 Decide how you want the customer to interact with your product
Do you want your customer to be able to touch your product? If so, either displaying one of the products outside of the package or a die cut window may be appropriate.
Products can be more attractive and appealing to shoppers when they can find detailed information about the goods on the tags or packaging. This information may include all or any of the following – ingredients, direction for use, collectible images, among others. While designing your product packaging, it is essential to know the needs of your customers. Your product packaging design can resonate with these needs. Some businesses may take advantage of big upcoming products/sub-brands by printing information related to it.
LET'S CHOOSE RIGHT PACKAGING DESIGN HERE FOR YOUR PRODUCT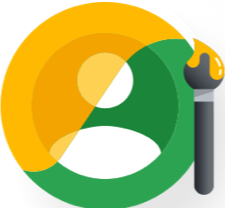 Just

 

 

for

 

 

you
Your product makes every service you use personalized to you. Just drop inquiry with product details, here in our lab we develop the best packaging patterns [mockups] for your product with a branding feature.
And we promise you, our packaging patterns [mockups] grab customer's hearts.

At CPP we respect your preferences, views, product privacy.

And we offer complete personalization options. then why late...just click below button, our packaging specialist will get in touch with you.