We know great packaging design is simply following some basic rules. We list some below:
Knowing your customer is key!
Who is your customer? All packaging design is geared to first understanding who you are marketing to.
 Remember, benefits are more important than features
Focus on the benefits, not the features. Customers want to know "what's in it for me?" when making their buying decision.
Develop a couple prototypes of packaging designs
If you think one design is good, perhaps another idea is better. Set two or more prototypes side-by-side to compare.
Price points are important
If the product is priced inexpensive, don't needlessly escalate costs with an over-priced packaging.
Take a look at what your competition is doing
Your packaging needs to stand out while displayed along-side competitive products on the shelf
Identify your product's unique selling proposition and find a way to communicate that message in your packaging.
Remember, brand consistency is important
If you have multiple products, maintain a consistent brand image in the packaging so all your products create similar visual affect.
 Decide how you want the customer to interact with your product
Do you want your customer to be able to touch your product? If so, either displaying one of the products outside of the package or a die cut window may be appropriate.
Products can be more attractive and appealing to shoppers when they can find detailed information about the goods on the tags or packaging. This information may include all or any of the following – ingredients, direction for use, collectible images, among others. While designing your product packaging, it is essential to know the needs of your customers. Your product packaging design can resonate with these needs. Some businesses may take advantage of big upcoming products/sub-brands by printing information related to it.
LET'S CHOOSE RIGHT PACKAGING DESIGN HERE FOR YOUR PRODUCT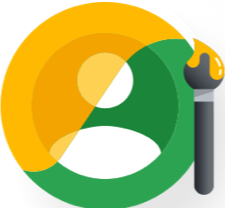 Just

 

 

for

 

 

you
Your product makes every service you use personalized to you. Just drop inquiry with product details, here in our lab we develop the best packaging patterns [mockups] for your product with a branding feature.
And we promise you, our packaging patterns [mockups] grab customer's hearts.

At CPP we respect your preferences, views, product privacy.

And we offer complete personalization options. then why late...just click below button, our packaging specialist will get in touch with you.